PONANT YACHT CRUISES . . . LIFE "À LA FRANÇAISE"
Discover a New Kind of Cruise with Ponant & American Airlines Cruises
Take a journey with Ponant Yacht Cruises to experience that elusive blend of sophistication and easy intimacy that is the trademark of life "à la française." Ponant's exquisite attention to detail shows itself in unique, carefully crafted itineraries, attentive service, and of course, impeccable French-inspired cuisine. Small vessels keep the guest list between 64 and 226 passengers, making your trip feel more like a private sailing or jaunt on a friend's yacht than a typical cruise experience. Small ships also allow you to get up-close-and-personal with beautiful sites and landscapes, and Ponant's French registry permits stops in unique destinations often inaccessible to other fleets.

On board one of Ponant's luxurious vessels, you'll find refined design, elegant décor, and plush oceanview cabins perfect for sea- and star-gazing. You'll feel right at home with complimentary mineral, water, tea, and coffee whenever your heart desires - not to mention complimentary wine with lunch and dinner. Unwind with a face or body treatment in the onboard spa, soak in the sunshine on the pool deck, or stay in shape in the onboard fitness center. Seminars and lectures featuring international experts will provide you with the historical and cultural backdrop of your destinations, helping you to create truly immersive experiences on shore. For a unique, personalized cruise experience, try a theme cruise - customized speakers and activities cover topics ranging from golf to classical music, bridge, or diving.

Sophistication without stuffiness, refinement mixed with casual elegance - it's an ambience that's difficult to achieve, but so easy to get used to. For those looking for an alternative to big-ship cruising, Ponant offers authentic, intimate travel experiences in breathtaking destinations around the world. Discover an entirely new kind of cruising - the French way - with Ponant and American Airlines Cruises.
Discover the Magic of Yacht Cruising
Sail "à la française" with a chic ambiance & impeccable cuisine

Featured Ponant Cruises
7 Night Recitals in the Mediterranean

Departing from:

Venice, Italy

Ports of Call:

Hvar, Croatia
Dubrovnik, Croatia
Cruise Bay Of Kotor (Kotor Fjord)
Bari, Italy
Corinth Canal Transit
Nafplion (Nauplion), Greece
Paros, Greece
Athens, Greece

7 Night Celtic Shores

Departing from:

Portsmouth, England

Ports of Call:

Guernsey, Channel Islands
Isles Of Scilly
Cork, Ireland
Liverpool, England
Douglas, Isle Of Man
Belfast, Northern Ireland
Dublin, Ireland

10 Night Emblematic Antarctica

Departing from:

Ushuaia, Tierra Del Fuego, Argentina

Ports of Call:

Cruise Drake Passage
Cruise Neko Harbor, Antarctica
Cruise Paradise Harbor (Paradise Bay), Antarctica
Pleneau Island, Antarctica
Cruise Pleneau Island & Port Charcot, Antarctica
Port Lockroy, Antarctica
Deception Island, Shetland Islands
Cruise The Weddell Sea
Cruise Drake Passage

Sailing Dates:

January 2019
February 2019

Europe Ponant Cruises
From postcard-perfect Mediterranean beaches to majestic Scandinavian fjords, Europe is a land of innumerable treasures. Hop on board a Ponant Yacht Cruise to explore both big-name cities and hidden gems. Sail to Barcelona or Venice for the must-see cultural hot spots, and then unwind in a small town like Otranto, Italy where you can frolic privately in the peaceful sea. Be dazzled by the minaret-filled skyline of Istanbul, or experience the mind-altering "White Nights" in St. Petersburg, where the region's geniuses of times past – Dostoyevsky, Pushkin, Rachmaninoff—may just rub off on you. With so many things to do and places to see, the best way to go is by sea.
7 Night Rome & Antique Treasures

Departing from:

Civitavecchia (Rome), Italy

Ports of Call:

Naples, Italy
Taormina (Naxos), Sicily, Italy
Katakolon (Olympia), Greece
Itea (Delphi), Greece
Corinth Canal Transit
Delos, Greece
Mykonos, Greece
Patmos, Greece
Athens, Greece

7 Night Splendours of the Western Mediterranean

Departing from:

Valletta, Malta

Ports of Call:

Catania, Sicily, Italy
Taormina (Naxos), Sicily, Italy
Katakolon (Olympia), Greece
Itea (Delphi), Greece
Corinth Canal Transit
Nafplion (Nauplion), Greece
Hydra, Greece
Athens, Greece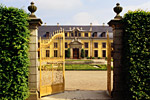 Departure Ports for Europe Ponant Cruises:

Transatlantic Ponant Cruises
9 Night Ocean Voyage

Departing from:

Praia, Santiago, Cape Verde

Ports of Call:

Fort-De-France, Martinique
Explore Ponant Yacht Cruise Ships:
Search Ponant By Destination:
More Ways to Find Cruise Deals
Need Help? Call 1-800-259-5642
Terms & Conditions
Price is in U.S. dollars per person based on two people staying in the same stateroom. Price does not include airport and/or government taxes and fees, nor does pricing include fuel supplements. Prices do not include government taxes and fees, airfare, or a non-refundable $24.99 processing fee per booking. All offers are for selected dates only, are subject to availability, are limited and apply to new bookings only. Your exact price depends on the time of the actual booking. Additional restrictions may apply. All prices and dates may not be available at the time of booking. Passengers receiving special rates based on residency or age will be required to show a government-issued form of identification (passport, or birth certificate and driver's license) at the pier to validate state of residency or age prior to boarding the cruise ship.
*Mileage awards are per stateroom and are awarded to only one passenger per cruise booking. Mileage awards are based on new bookings through American Airlines Cruises. Mileage earned is for cruises reserved through American Airlines Cruises on any of 20 cruise lines. American Airlines reserves the right to change the AAdvantage® program at any time without notice. American Airlines is not responsible for products or services offered by other participating companies. American Airlines and AAdvantage are registered trademarks of American Airlines, Inc. Please allow 6 - 8 weeks after cruising for miles to be posted to AAdvantage® account. For complete details about the AAdvantage® program, visit www.aa.com/aadvantage.
The American Airlines Cruises program is subject to certain rules and restrictions. Mileage awards are per stateroom and are awarded to only one passenger per cruise booking. Mileage earned is for cruises reserved through the American Airlines Cruises program only.
Special requirements
If you or a guest is pregnant or traveling with an infant child, or if there is a need to communicate a request for special meals, medical conditions or physical challenges, we ask that you please call 800-259-5642. Cruise Specialists are available 24 hours a day, 7 days a week. We will do everything we can to meet your needs and answer all of your questions.
Minimum age requirements may apply.
Free upgrade!
Book an eligible stateroom on any qualifying sailing and receive a free upgrade! In some cases, you'll be upgraded to a more desirable location aboard your ship. In other instances, you'll be upgraded to a stateroom with extra space and/or a better view. It's also possible that you might receive all of these benefits. Select your sailing date to see which upgrades are available.